WE GOT 5 MALES AND 2 FEMALES. FEMALES ARE SOLD OUT A FEW MALES STILL LEFT.
MALES: 1 BLACK, 1 WHITE, 1 FAWN, RED/DARK CHOCOLATE AND ONE CHOCOLATE/WHITE LIGER, COLORED MALE.
FEMALES: WHITE, WITH BLUE NOSE AND EARS ONLY, 1 SEAL/WHITE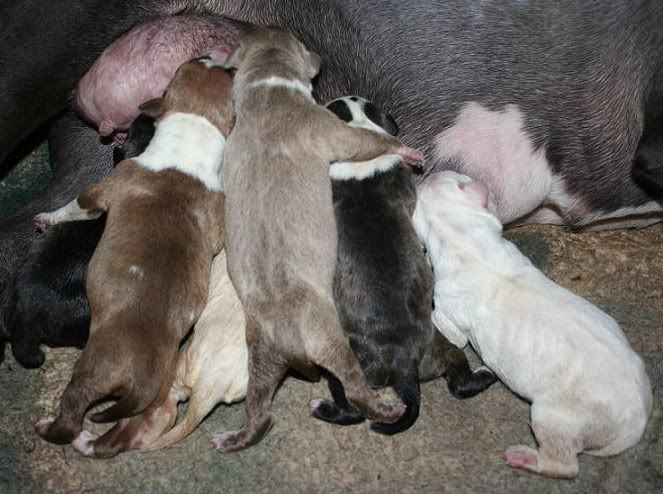 PUPS JUST BORN, THE RED MALE IS BURIED UNDER THE LIGER, COLORED MALE ONLY HIS TAILS IS SHOWING.